Skip to Content
Whole House Temperature Zoning
Residential Zoning Systems
Do you have rooms in your home that are too hot or too cold? If so, residential zoning may be the solution you need. 1st Choice Plumbing Heating and Air Conditioning offer residential HVAC zoning systems for homeowners in Parker, CO. We install multiple residential zoning types and will explain a residential zoning definition. The conventional method of heating your home doesn't make a lot of sense. If you want to warm up one room, you must heat the entire house. We offer solutions that allow you to zone your heating and cooling, so you don't need to heat or cool the entire house and waste money on electricity bills. Central heating is still effective for some homes, but having one thermostat that is expected to read and adjust the temperature for your entire home often doesn't make sense. Learn more about whole-home temperature zoning systems and get in touch with our team today for a quote.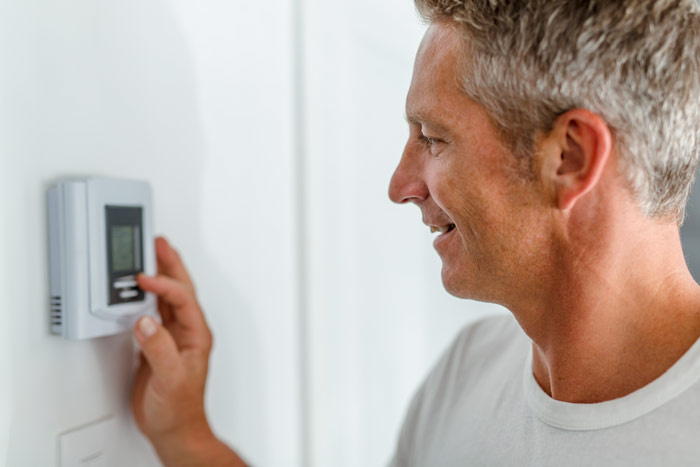 Why Your House Needs a Zoning System
Your home's HVAC should keep you comfortable year-round. With a zoning system, you can save money and enjoy the perfect temperature in every room of your home throughout each season. Throughout the day, certain rooms get more sun at different times. For example, one room may need more air conditioning in the morning if it faces east, whereas other rooms on the other side of your home may not require as much. In the afternoon, rooms facing west may need more cooling than others. With traditional air conditioning, this would not be possible, but it is with zoning systems. Most families have one member who likes to have their room warmer or cooler than the rest of the family. This can be achieved easily through whole-home temperature zoning. If you're tired of your spouse, family member, or roommate turning the heat or air up or down all the time, there's a solution. They can keep their room at their desired temperature while you do the same with your room. Avoid arguments and spending way too much money on energy bills. Another reason zoning systems are ideal is if you have a larger home or the thermostat is not in an ideal location, such as near a hot zone like under a light or near the laundry room.
Residential HVAC Zoning Systems Installation
The team at 1st Choice Plumbing Heating and Air Conditioning services all makes and models of HVAC systems, and we're proud to provide advanced zone control installations. We pair these zoning systems with efficient air conditioners, heat pumps, and furnaces and can also connect them to your existing HVAC system. We also offer zone control system repair and maintenance services. We've talked to homeowners who have saved 30% on heating and cooling costs after having an HVAC zoning system installed. There's no reason to heat or cool rooms in your home that you aren't using or that don't need it. Adding a programmable thermostat allows you to preset the time and temperature for each room. For example, there's no reason to cool or heat your master bedroom during the day if you only use it at night. We can install multiple types of zoning systems, including dual systems or five-zone systems.
How the Zoning Process Works
The zoning system installation process can take a bit of time, but it's well worth it. Our technicians will need to access your home's ductwork and install a new damper in each section that requires zoning. Dampers open up to allow more air in or close off to keep the air out. A damper is connected to the central control system, so it can be operated using a master thermostat or an individual thermostat for a particular room or zone. By dividing your home's ductwork into specific zones that can be controlled independently, you can solve the age-old problems of some rooms that are too hot and others that are too cold.
Why Choose Our Team?
If you're interested in whole house temperature zoning, you can't go wrong with 1st Choice Plumbing Heating and Air Conditioning. Excellence has been our hallmark since 2001, and we offer quality services for Parker and all South Metro area residents. We're your local plumbing, heating, and air conditioning pros. We offer a 100% satisfaction guarantee, so contact us today to get a quote or schedule service.
Contact Your Local Plumbing, Heating, and Air Conditioning Pros Today!